What ring size is right for you?
If you still don't know the right size for the ring you love, we will help you find out.
You can measure one of your rings with the ruler and then check the table below for the perfect size.
The measurement refer to the inner diameter of the ring and is indicative. Please note that accuracy varies according to the type of rings, shape, and model. At UNIKE, the ideal size is the first value that appears in the 2nd line of the circles below. For example: 11/51 - the UNIKE size will be 11.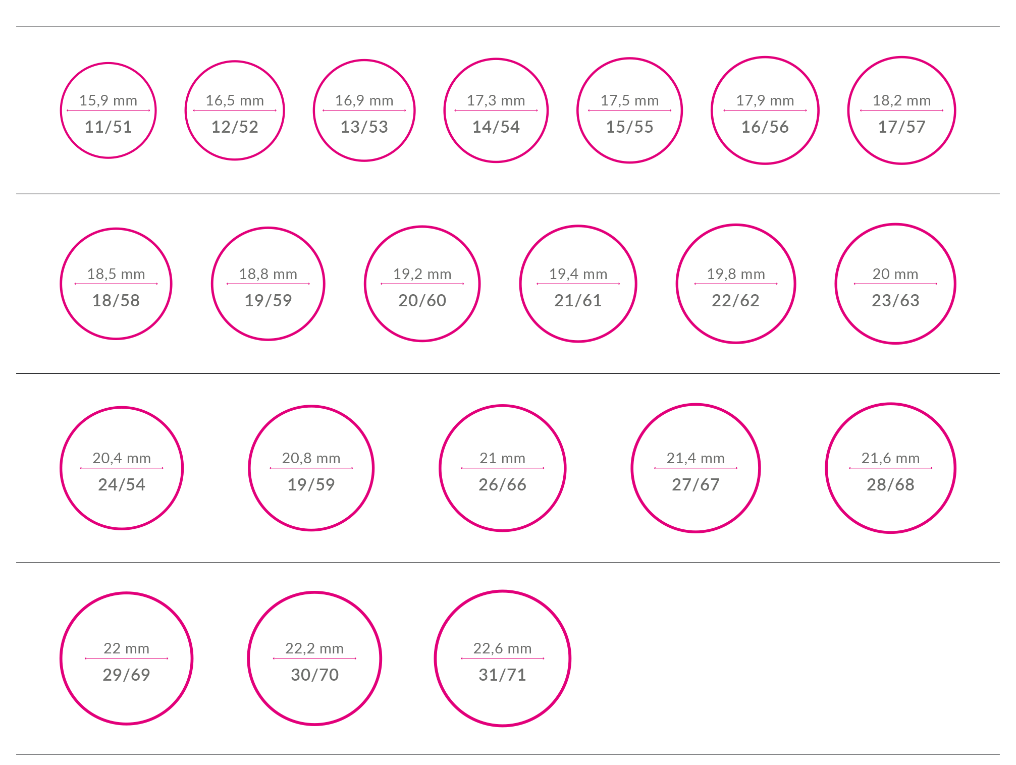 Should you still be in doubt about which size is right for you, we recommend that you contact us.